Nursing Schedule Assessment Form
Nursing schedule assessment form is a detailed template that is utilized for nursing schedule improvements. This form is a central place where all the information related to nursing management procedures is recorded by the head nurse or some other designated professional. This form has been designed in such a way that all the information regarding data requirements, work processes and identified opportunities are recorded to make improvement in the nursing scheduling process.
In the modern age, nursing scheduling is considered to be a problem that if not addressed properly, can create big problems in healthcare set ups where number of patients is huge. To implement the nurse scheduling task is also a difficult issue for the concerned profession generally head nurses because this is a multi criteria and multi period decision making issue with the condition to cope with all the requirements of staff nurses, hospital administration and the patients.
Nursing schedule assessment form if maintained properly can be of a great use for the concerned professionals who are asked to improved nursing scheduling performance by nursing assessment form. By studying the trends and identifying the problems mentioned in Nursing scheduling assessment form, a better solution and approach can be suggested for improvement and providing hassle free services to all the concerned parties.
Different methods are being introduced and experimented in the modern days including mathematical modeling method, expert system approach, cyclic method and heuristic method. Main topics and issues studied in these methods include major attributes of each nurse, development of schedules and communication between the staff nurses and head nurses. The customize form can also be made to use as nursing school schedule, nursing class schedule, nursing board exam and baby nursing schedule.
Here is a preview of nursing schedule assessment form:
Nursing Schedule Assessment Form-1
Microsoft Word file | File size 283 Kb | No. of pages = 7
Nursing Schedule Assessment Form-2
 File size 462 Kb | No. of pages = 10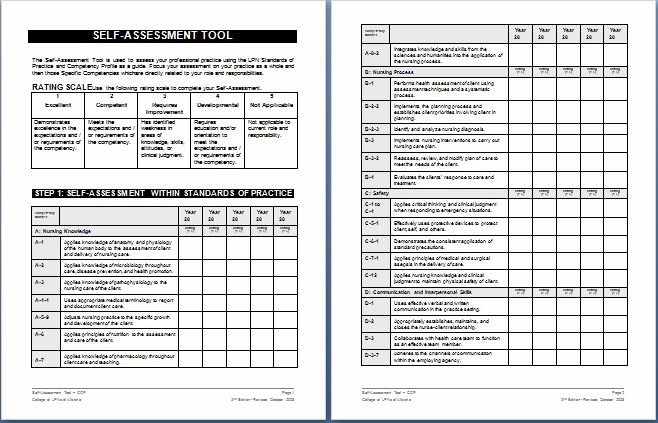 Microsoft Word: Download
Pdf: Download
Related Post
Nursing Record of Professional Activities