To follow medications as prescribed by doctor use  
Medication Record Form
Patients who are subject to take in the medication as per the doctor's prescription are advised to keep the medication record form with them. On this form the doctor mentions all the medications that have been prescribed to the patients in the past, their duration of intake and most importantly the amount of medication. The medication record form is helpful to know about the history of the patient if he/she is visiting any other doctor other than a regular one. Also it tells about the progress of recovery from the ailment over time. Sometimes doctors change the medication of the patient with time to time.
Change in medication and its record
Whenever there is any change in the medication type, duration or amount it is recorded on this parchment. This becomes evidence that what type of medication has been given to the patient and also that which type has helped improve the health of the patient. Overtime when the patient gets healthy this record will form the history of medication taken by the patient so that if the disease comes back somehow, the patient is treated accordingly.
Medication record form is helpful for the patient who is getting treated as knowing about history helps him/her get better swiftly. Also this form helps the doctor to check that whether anything wrong happened in the past medication that messed up his bodily system. With all this information at hand that is recorded in the medication record form, you are provided by best health care.
Preview and download options
Patient Medication Record Form-1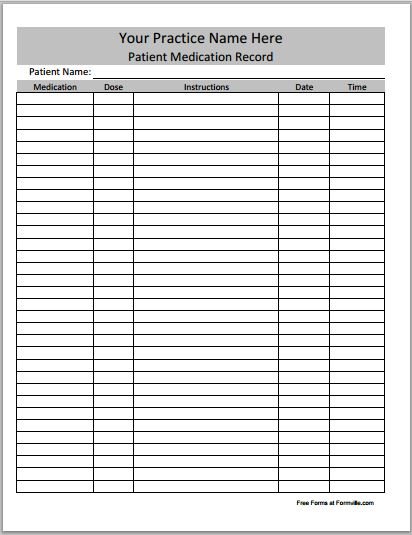 Patient Medication Record Form-2   Microsoft Word Download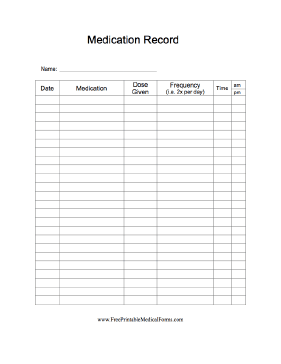 Free Download: Medication Record Form-2
Medication Tracking Form