NURSING DATA & EXCEL WORKSHEETS
Nurses are the integral part of the hospital and are highly responsible in taking a good care of patients. Therefore it is very important for them to stay organize at all times and they don't forget any important scheduled medication or treatment. A responsible nurse would list down things in a very organized manner so that nothing is slipped out of mind. Lists which are made randomly may not be as helpful as the organized one. We have prepared nursing data worksheet keeping this in mind. It will help to cater all sorts of problems and issues if used properly. Nursing data worksheet is a very convenient way for nurses and hospitals to make their management more effective.
ABOUT TEMPLATE
Every patient in the hospital wants special care and attention. Nurses can simple list down the name of the patient, room number, diseases and the type of medical treatment needs to be given. There is also a time slot given to act as a reminder for the nurse. Apart from the medical treatment if there are any other important commitments those can also be jotted down. Nursing data worksheet gives the complete leverage to the hospital to customize the sheet in accordance with their rules and distribute it to all the staff. If the hospital is not distributing it you can get for your own and stand out among your colleague as the most organized one. A good patient service can not only make them feel better physically but improves them emotionally.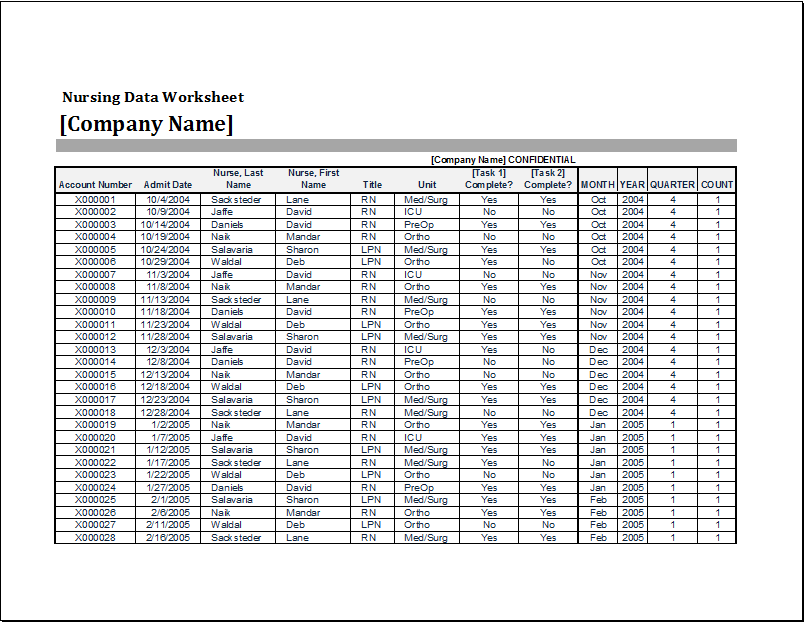 DOWNLOAD: Nursing Data Worksheet