What are doctor office labels?
Doctor office labels are good for labeling items present in a doctor's office. The labels can be employed for jars along with drawers, for example, cotton swabs, hydrogen peroxide, etc.
A doctor's office needs to be appropriately organized in such a way that the doctor does not have difficulty finding anything when a patient needs to be treated.
Doctors have a tough job, and their actions may impact someone's life. A doctor does not need any disturbance and distractions and should have all their things sorted out.
This is where doctor office labels come in. With these, it may be easier to arrange items in a doctor's office so that the doctor knows where to say for instance sterilized cotton balls are which may be needed when they are giving an injection to a patient. A doctor should not waste time finding what they need.
Doctor office labels can also be of the sort that tells the different rooms in the hospital or clinic, for instance, the dispensary, doctor's office, pharmacy, surgery, etc. These will let patients know where they need to go.
These labels may be found in hospitals as well as in clinics.
Tips for composing doctor office labels
These labels should be clear and precise.
The writing on these labels should be such that it can be read.
The writing can be of a size that is big so that it can be easily read by the doctor or even by patients who may have a bit of an eyesight issue.
The color of the writing should be black or a color that can be read from far away.
It may be better to print out these labels in a readable format instead of writing them by hand.
The labels can have a medical sign printed on them to make them look a bit attractive.
From the above description, doctor office labels are important items present in a doctor's office. They need to be composed in such a way that they are legible by most people including the doctor and patients.
Preview
Doctor Office Item's Labels
Print 2 labels per page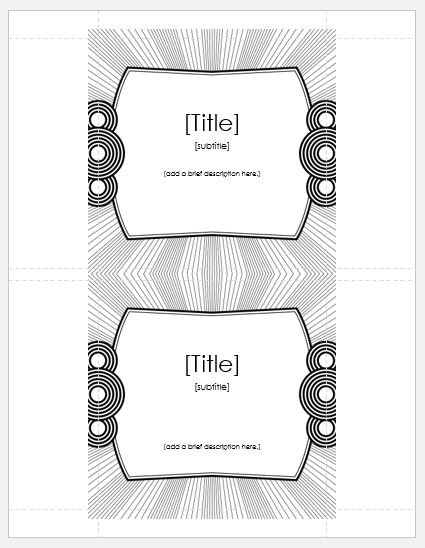 Format: MS Word [.docx] | Download
Preview
Doctor Office Door Labels
Format: MS Word [.docx] | Download
Format: MS Word [.docx] | Download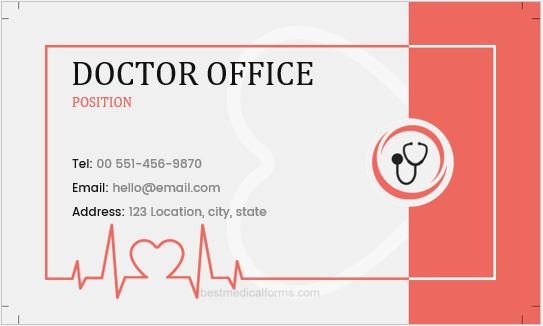 Format: MS Word [.docx] | Download